Residual Current Circuit Breaker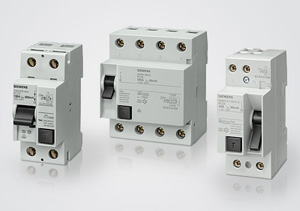 VLSM (5SM1)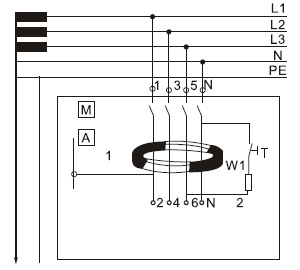 Construction Features and operation principle
VLSM (5SM1)
Application:
VLSM (5SM1) series residual current circuit breakers are mainly used in the electric distribution systemAC 230/400V or less with rated current from 16A to 80A, for residential, functional and industrial buildings, providing protection against earth leakage, insulation fault and fire accident caused by direct or indirect contact to electric parts (including human or other animal getting a electric shock), these series RCCBs are accordance with IEC61008 and DIN VDE0664.
Advantage
Our products have the guarantee period of 36 calendar months,that is a high quality and reliability;
Our products have an excellent ratio between price and quality ,you can possess them by competitive price and high quality;
The fast and flexible production form aim at the customer require;
The deliveries exactly in accordance with customer orders;
The fast transportation;
Adopt electromagnetic style release , can play a leak electricity and electric shock protecting role while breaking in zero Line;
Construction Features:
The RCCB has three essential components: the current transformer (for fault current detection of all phases), the tripping device (coordinated with mechanical release but functions independently from the line of voltage in case a phase conductor fails or neutralizes) and the isolation device (activated during normal condition to isolate the contacts of line circuits and the load side).
Normal operation and mounting requirement
Circumstance temperature -5°C ~ +40°C, average temperature within 24h not exceeding +35°C.
Altitude above sea level less than 2000 m.
Humidity not exceeding 50% at 40°C and not exceeding 90% at 25°C.
Installation class II or III.
Pollution class 2.
Installation method DIN Rail mounting type.
The external magnetism shall not be more than 5 times of terrestrial one.
Product shall be installed at the place where there shall be no severe impact and vibration.
Product shall be vertically mounted onto standard Din rail 35mm.
Technical Data
| | |
| --- | --- |
| Type | VLSM (5SM1) |
| Number of poles | 2P, 4P |
| Rated Current(In) | 10, 16, 25, 40, 63, 80, 100A |
| Rated residual operating current( I△n) | 0.03, 0.1, 0.3, 0.5A |
| Rated residual non-operation Current( I△no) | 0.5I△n |
| Rated Voltage(Un) | AC 2P: 230/240V 4P: 400/415V |
| Residual operating current scope | 0.5I△n~I△n |
| Residual current off-time | ≤0.3s |
| Type | A, AC |
| Ultimate short-circuit breaking capacity (Inc) | 6000A |
| Endurance | ≥4000 |
| Terminal protection | IP20 |
Overall and Mounting Dimensioned Chart