H.V. & L.V. Fuse Link & Base
H.V. HRC Current-Limiting Fuses type XRNP for Motor Protection

Applications
H.V HRC current-limiting fuses type XRNP for transformer protection is mainly used in AC 50Hz, rated voltage 3.6-40.5kV, rated current up to 6.3A circuit for protection transformers from overload and shirt-circuit.
It conforms to IEC282-1, BS and GB15166.2.
Design Features
XRNP type H.V HRC current-limiting fuses is insert installation. It is convenient for install and removal. The fuse link made of high-resistance metal wire and low-resistance metal wire. They are sealed in the fuse tube filled with chemically treated high-purity quartz sand. The fuse tube is made from heat resistance, high duty ceramic or epoxy glass. When fault circuit happens, the fuse link melts causing arc, quartz sand extinguish the arc immediately, signaling the melting or automatically cutting the circuit.
Mode And Implication
Department model

Basic Data
Models
Ratedvoltage (KV)
Rated current of the fuse links(A)
Rated breakingcurrent (KA)
Dimensions (mm)
Weight (Kg)
Department
Fig.
L
XRNP1
3.6
0.5, 1, 2, 3.15, 6.3
50
Figure 1
142
0.19
XRNP1
7.2
0.5, 1, 2, 3.15, 6.3
50
142(195)
0.19(0.22)
XRNP1
12
0.5, 1, 2, 3.15
40
195
0.22
XRNP1
24
0.5, 1, 2, 3.15
40
355
0.43
XRNP1
40.5
0.5, 1, 2, 3.15
50
465
0.55
XRNP2
12
0.5, 1, 2, 3.15
50
Figure 2
1.12
Dimensions
Figure 1 12KV H.V. Fuse Type XRNP1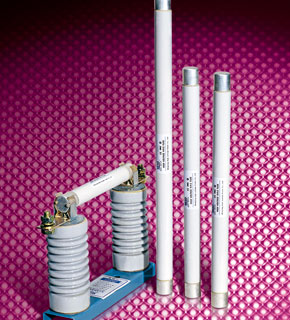 Figure 1 12KV H.V. Fuse Type XRNP2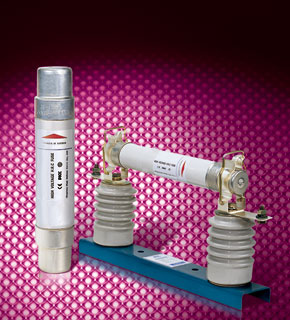 Characteristics Curve
Time-current characteristicsof 12KV fuse links type XRNP1
Cut-off current characteristicsof 12KV fuse links type XRNP1