Signal Tower
LTA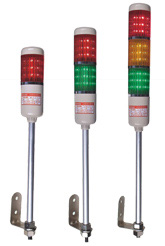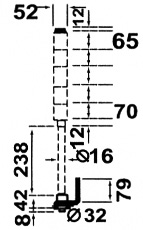 Feature:
LED light, made of imported high bright LED diodes, is one of most popular lights applicable for alarm lamp. Because of its cold light, it is not scalding but enviroment -protected. Besides, it has high conversion efficiency of photoelectricity, good orientation and long service life. The effective service life can be up to 100,000 hours or above. Especially, the low power consumption and reasonable light curve greatly improve light efficiency and the integrate modular circuit makes performance more reliable too.
Technical Data
Model
LTA505-1,LTA505-2,
LTA505-3,LTA505-4
Voltage
DC12V
Function
T-light,W-flash, J-with buzzer
Color
red,yellow,green,blue
Model Explain

LTE-Screw Fixing

LTD-Magnetic Fixing

J-With Buzzer
Light Source

LED Tube
Adopting imported high bright led tube,which is the popular cold light source in Warning light, No hot, service time for more than 100,000 hours. and Save energy.
Dimensioned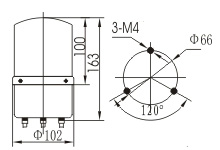 LTE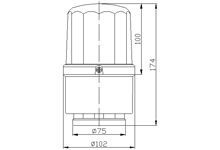 LTD