H.V. & L.V. Fuse Link & Base
Fuse Bases For Square Pipe Fuses With Knife Contacts

Applications
Supporters for NH000-NH4 fuses of all kinds (gG, aM, aR) in electric lines (type gG), capable of working under the heat caused by rated current and prospective short-circuit impacting current up to 120KA.
Rated insulate voltage up to 660V; Working frequency 50HzAC; Rated current 1000A. Compliant with GB13539 and IEC269.
Design Features
The bases are made up of high-density ceramic, heat-resistant resin board and wedge-shaped static contacts in a open structure. The product is featured with good heat sinking, high mechanic density, reliable connection and simple operation. It is available for all NH000~NH4 fuses.
Table 1
Models
Fuse Link models
Rated insulation voltage (V)
Conventional free air themal current (A)
Dimensions/ Sizes(mm)
Weight (g)
Fig.
NT00
NH000, NH00
660
160
Figure 1
193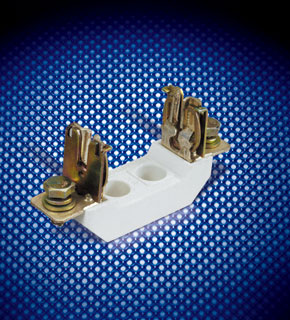 Table 2
Models
Fuse Link models
Rated insulation voltage (V)
Conventional free air themal current (A)
Dimensions/ Sizes(mm)
Weight (g)
Fig.
NT0
NH0
660
160
Figure 2
295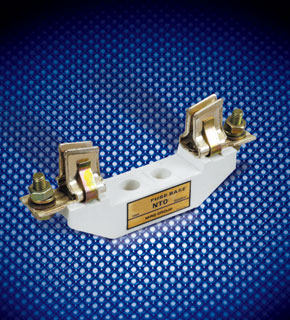 Table 3
Models
Fuse Link models
Rated insulation voltage (V)
Conventional free air themal current (A)
Dimensions/ Sizes(mm)
Weight (g)
Fig.
A1
A2
A3
B1
B2
H2
Φd
NT1
NH1
660
250
Figure 3
25
175
200
30
58
38
10.5
550
NT2
NH2
660
400
Figure 3
25
200
225
30
60
38
10.5
770
NT3
NH3
660
630
Figure 3
25
210
250
30
60
40
10.5
965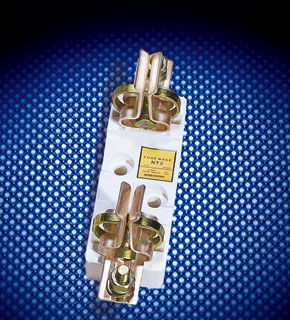 Table 4
Models
Fuse Link models
Rated insulation voltage (V)
Conventional free air themal current (A)
Dimensions/ Sizes(mm)
Weight (g)
Fig.
NT4
NH4
660
1000
Figure 4
340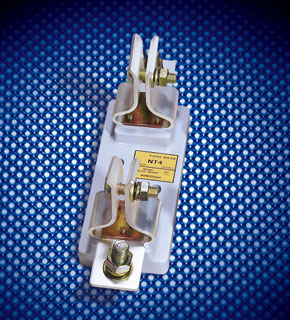 Table 5
Models
Fuse Link models
Rated insulation voltage (V)
Conventional free air themal current (A)
Dimensions/ Sizes(mm)
Weight (g)
Fig.
NH00
NH000, NH00
660
160
Figure 5
170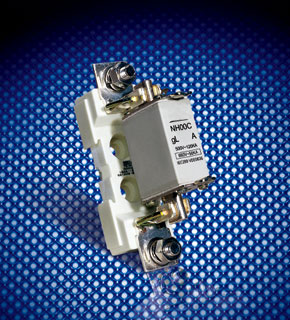 Table 6
Models
Fuse Link models
Rated insulation voltage (V)
Conventional free air themal current (A)
Dimensions/ Sizes(mm)
Weight (g)
Fig.
NH00-3J
NH000, NH00
660
160
Figure 6
516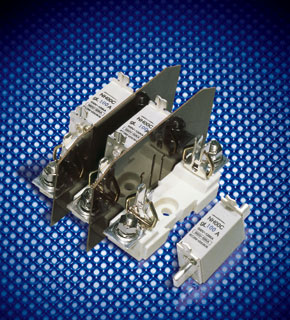 Table 7
Models
Fuse Link models
Rated insulation voltage (V)
Conventional free air themal current (A)
Dimensions/ Sizes(mm)
Weight (g)
Fig.
NH0
NH0
660
160
Figure 7
294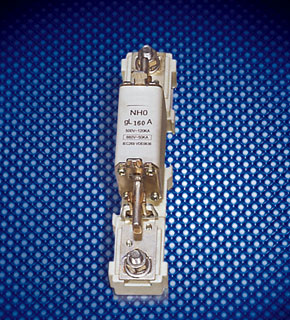 Table 8
Models
Fuse Link models
Rated insulation voltage (V)
Conventional free air themal current (A)
Dimensions/ Sizes(mm)
Weight (g)
Fig.
NH1
NH1
660
250
Figure 8
502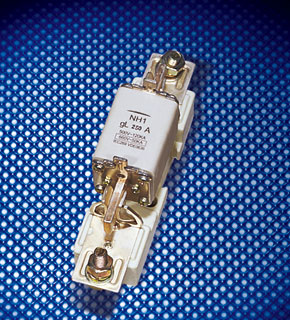 Table 9
Models
Fuse Link models
Rated insulation voltage (V)
Conventional free air themal current (A)
Dimensions/ Sizes(mm)
Weight (g)
Fig.
NH2
NH2
660
400
Figure 9
562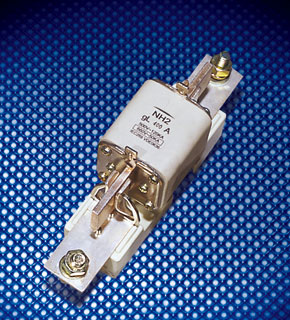 Table 10
Models
Fuse Link models
Rated insulation voltage (V)
Conventional free air themal current (A)
Dimensions/ Sizes(mm)
Weight (g)
Fig.
NH3
NH3
660
630
Figure 10
762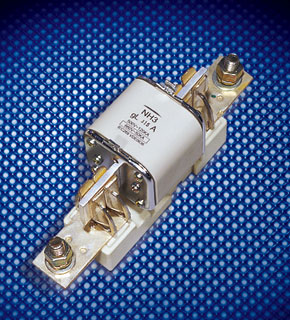 Table 11
Models
Fuse Link models
Rated insulation voltage (V)
Conventional free air themal current (A)
Dimensions/ Sizes(mm)
Weight (g)
Fig.
NH00S1
NH000, MH00
660
160
Figure 11
240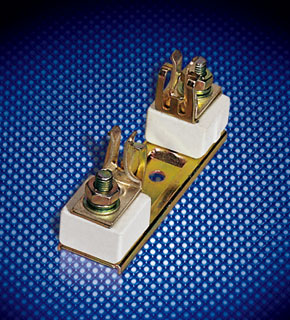 Table 12
Models
Fuse Link models
Rated insulation voltage (V)
Conventional free air themal current (A)
Dimensions/ Sizes(mm)
Weight (g)
Fig.
NH00S2
NH000, MH00
660
160
Figure 12
296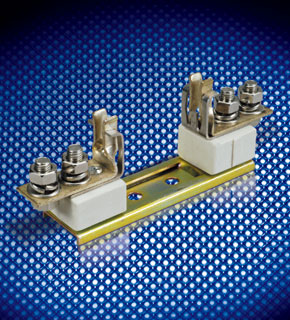 Table 13
Models
Fuse Link models
Rated insulation voltage (V)
Conventional free air themal current (A)
Dimensions/ Sizes(mm)
Weight (g)
Fig.
NT0S
NT0
660
160
Figure 13
322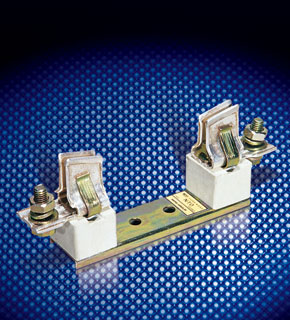 Table 14
Models
Fuse Link models
Rated insulation voltage (V)
Conventional free air themal current (A)
Dimensions/ Sizes(mm)
Weight (g)
Fig.
A1
A2
B1
H1
H2
NT1S
NT1
660
250
Figure 14
175
200
50
38
82
604
NT2S
NT2
660
400
Figure 14
200
230
64
54
104
1006
NT3S
NT3
660
630
Figure 14
210
250
64
54
120
1200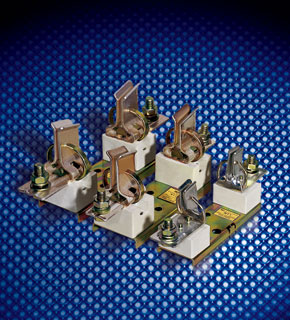 Table 15
Models
Fuse Link models
Rated insulation voltage (V)
Conventional free air themal current (A)
Dimensions/ Sizes(mm)
Weight (g)
Fig.
NT4S
NT4
660
1000
Figure 15
3520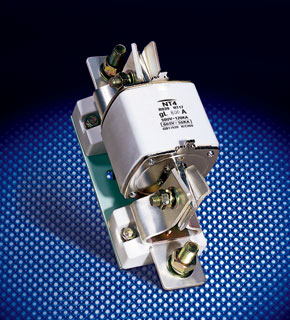 Table 16
Models
Fuse Link models
Rated insulation voltage (V)
Conventional free air themal current (A)
Dimensions/ Sizes(mm)
Weight (g)
Fig.
NT2-3J
NT2
660
400
Figure 16
3600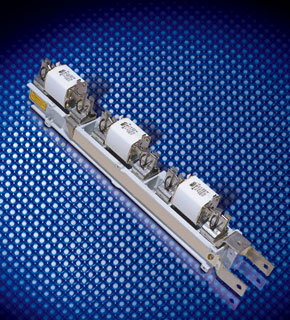 Table 17
Models
Fuse Link models
Rated insulation voltage (V)
Conventional free air themal current (A)
Dimensions/ Sizes(mm)
Weight (g)
Fig.
RTO-50
RTO-50
380
50
Figure 17
184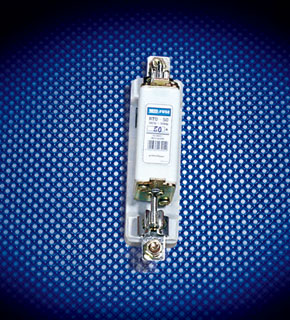 Table 18
Models
Fuse Link models
Rated insulation voltage (V)
Conventional free air themal current (A)
Dimensions/ Sizes(mm)
Weight (g)
Fig.
A1
A2
B1
H1
RTO-100
RTO-100
380
100
Figure 18
180
160
55
73
570
RTO-200
RTO-200
380
200
Figure 18
200
175
60
83
760
RTO-400
RTO-400
380
400
Figure 18
220
190
70
95
1110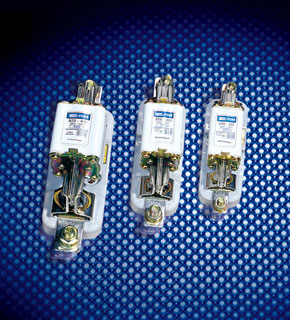 Table 19
Models
Fuse Link models
Rated insulation voltage (V)
Conventional free air themal current (A)
Dimensions/ Sizes(mm)
Weight (g)
Fig.
RTO-600
RTO-600
380
600
Figure 19
1900