H.V. & L.V. Fuse Link & Base
Screw Fuse Base

Applications
Supporters for D01-D03, DII~DIII fuses of all application kinds (gG, aM, aR) in electric lines (type gG) are capable of working under the heat caused by rated current and prospective short-circuit impacting current up to 50KA.
Rated insulate voltage up to 1140V; Working frequency 50HzAC; Rated current 200A. Compliant with GB13539.1, GB13539.3, GB13539.5 and IEC 269-1, IEC269-3.
Design Features
This series of fuses bases are made up of fuse carrier and supporter. Insert the fuse into the carrier, which will be screwed into the supporter to form a complete screw fuse unit. There is a transparent glass window on the top of the fuse carrier, through which the status of the fuse can be easily observed. It can be screw installed or rail installed. (Figures 1~13).
Table 1
Models
Fuse Link
Rated insulation voltage (V)
Conventionalfree air thermalcurrent(A)
Dimensions/ Sizes(mm)
Weight (g)
Size
Models
Fig.
A1
A2
B1
B2
B3
H
ΦD
Φd
RO(FB)21
DII
RL6-25
500
25
Figure 1
27
45
30
45
68
72
38.5
5x6
159
RO(FB)22
DIII
RL6-63
500
63
38
53
33
54
85
80
48
5x6
265
FB24
-
RO(S)24
660
25
25
35
22
33
56
68
30
4x6
118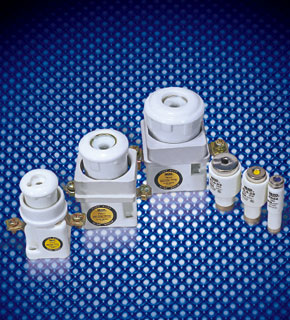 Table 2
Models
Fuse Link
Rated insulation voltage (V)
Conventionalfree air thermalcurrent(A)
Dimensions/ Sizes(mm)
Weight (g)
Size
Models
Fig.
A1
A2
B1
B2
H
ΦD
Φd
RO(FB)21-3J
DII
RO21
500
25
Figure 2
37
90
42
77
79
38
5x7
604
RO(FB)22-3J
DIII
RO22
500
63
37
110
48
95
80
48
6x10
860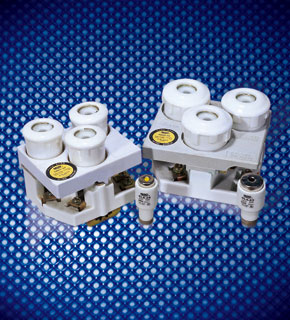 Table 3
Models
Fuse Link
Rated insulation voltage (V)
Conventionalfree air thermalcurrent(A)
Dimensions/ Sizes(mm)
Weight (g)
Size
Models
Fig.
A1
A2
B1
B2
C
H
ΦD
Φd
RL1-15
-
RL1-15
380
15
Figure 3
24
35
28
41
64
60
33
5
116
RL1-60
-
RL1-60
380
60
34
55
41
55
78
70
48
6
243
RL1-100
-
RL1-100
380
100
45
83
53
83
120
100
70
8
798
RL1-200
-
RL1-200
380
200
63
87
64
87
152
110
85
10
1460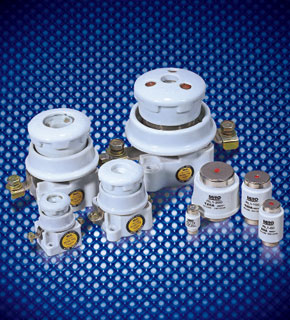 Table 4
Models
Fuse Link
Rated insulation voltage (V)
Conventionalfree air thermalcurrent(A)
Dimensions/ Sizes(mm)
Weight (g)
Size
Models
Fig.
FB26A-63
-
RO26
500
63
Figure 4
63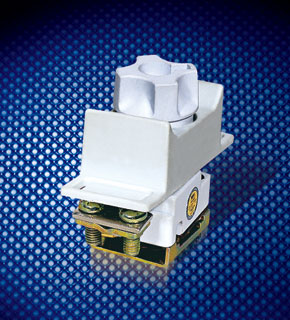 Table 5
Models
Fuse Link
Rated insulation voltage (V)
Conventionalfree air thermalcurrent(A)
Dimensions/ Sizes(mm)
Weight (g)
Size
Models
Fig.
FB26B-63
-
RO26
500
63
Figure 5
80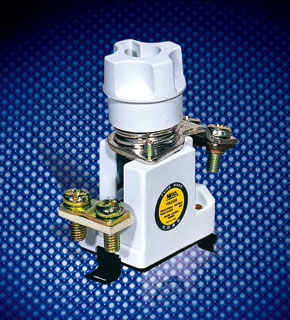 Table 6
Models
Fuse Link
Rated insulation voltage (V)
Conventionalfree air thermalcurrent(A)
Dimensions/ Sizes(mm)
Weight (g)
Size
Models
Fig.
FB26C-63
-
RO26
500
63
Figure 6
74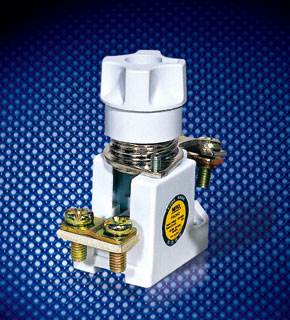 Table 7
Models
Fuse Link
Rated insulation voltage (V)
Conventionalfree air thermalcurrent(A)
Dimensions/ Sizes(mm)
Weight (g)
Size
Models
Fig.
FB26A-100
-
RO26
500
100
Figure 7
194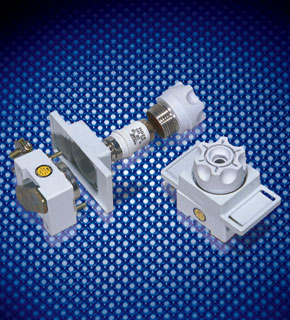 Table 8
Models
Fuse Link
Rated insulation voltage (V)
Conventionalfree air thermalcurrent(A)
Dimensions/ Sizes(mm)
Weight (g)
Size
Models
Fig.
FB26B-100
-
RO26
500
100
Figure 8
228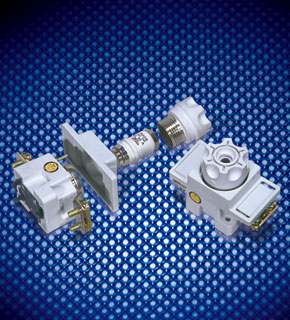 Table 9
Models
Fuse Link
Rated insulation voltage (V)
Conventionalfree air thermalcurrent(A)
Dimensions/ Sizes(mm)
Weight (g)
Size
Models
Fig.
FB26C-100
-
RO26
500
100
Figure 9
226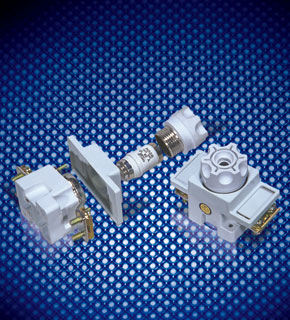 Table 10
Models
Fuse Link
Rated insulation voltage (V)
Conventionalfree air thermalcurrent(A)
Dimensions/ Sizes(mm)
Weight (g)
Size
Models
Fig.
A1
A2
B1
B2
H
ΦD
Φd
FB26-16
D01
RL8B
500
16
Figure 10
-
18
-
55
59
17
-
83
FB26-63
D02
RL8B
500
63
20
27
54
77
72
26
5
86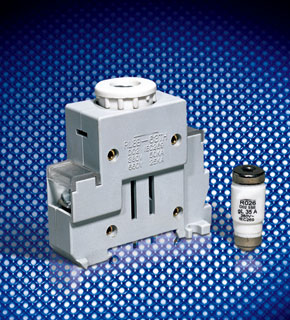 Table 11
Models
Fuse Link
Rated insulation voltage (V)
Conventionalfree air thermalcurrent(A)
Dimensions/ Sizes(mm)
Weight (g)
Size
Models
Fig.
FB26-16-3J
D01
RL8B
500
16
Figure 11
286
FB26-63-3J
D02-
RL8B
500
63
295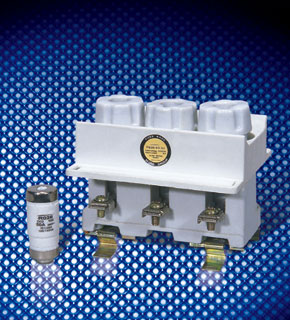 Table 12
Models
Fuse Link
Rated insulation voltage (V)
Conventionalfree air thermalcurrent(A)
Dimensions/ Sizes(mm)
Weight (g)
Size
Models
Fig.
FB26D-63
D02
RO26
500
63
Figure 12
114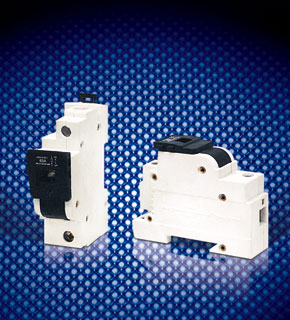 Table 13
Models
Fuse Link
Rated insulation voltage (V)
Conventionalfree air thermalcurrent(A)
Dimensions/ Sizes(mm)
Weight (g)
Size
Models
Fig.
RL5
-
-
1140
25
Figure 13
260